Procurement and logistics service
Taking advantages of our experience as one of big Japanese pharmaceutical companies, Shionogi Pharma can provide sourcing, procurement and logistics/distribution solutions as a part of our one-stop services.

Sourcing and Procurement
Sourcing & Procurement business together with risk management/mitigation that only a pharmaceutical company can support
Even if a supplier can provide raw materials and intermediates with lower cost, such supplier is not adequate for clinical/commercial drugs as stable supply cannot be achieved if quality of such materials are unacceptable.
We can propose, as a pharmaceutical company based CDMO, appropriate quality/cost effective/timely deliverable (QCD) suppliers by utilizing our worldwide supplier database and sourcing experience.
We can also help with a wide range of negotiations and procurement operations with suppliers around the world. Adhering to our mission of "Guarantee product delivery to our patients" as a pharmaceutical company, we utilize our risk management and know-how cultivated through our history to minimize any adverse impact to our customers. We can also act as an import agent as well as handle necessary work for new compounds to comply with the Chemical Substances Control Law.
Provide optimum solution around suppliers of raw material and intermediates to match the intended use.
Ensure traceability and supplier management via on-site visits to worldwide locations.
Emphasis on stable supply and quality assurance /control.
Procurement of raw materials and intermediates is possible for laboratory /commercial scale to produce general class drugs, antibiotics, steroid, high potency API and other pharmaceuticals.
Handling of the New Chemical Substances Control Law, GMP and other regulations is available.
Full back up by technicians with rich experience in a pharmaceutical company (production technology, quality assurance, quality control, pharmaceutical affairs and others) is available.
Synthesis and production of new compounds is available, not only in house, but by utilizing our extensive network.
Logistics Service
Shionogi Pharma can propose speedy and safe international logistics scheme for your products
Shionogi Pharma also has logistics management function to control the export of products and/or R&D purpose compounds to customers, affiliates and R&D institutes for Shionogi & Co., Ltd.
In recent years, we must be in strict compliance with GDP(*) as we conduct our export operation in accordance with the latest requirements of each country indicated as following points.

Strict temperature control between our factory and consignee.
Prevention of alteration in the middle of transportation for counterfeit control.
We can select and propose appropriate Logistics Service Provider and their services in accordance with your products and destination requirements. Through our experience with export arrangements to many countries and accumulated know-how, we can propose optimal international transportation scheme to our CDMO service customers.
We plan to start a new service around inventory control and delivery of investigational medicinal products for clinical trials in Japan. If you have any question or inquiry, please do not hesitate to contact us.
We ensure shipping quality to meet GMP requirements depending on product characteristics and country requirements.
Fully covered with traceability from our factory to consignee.
We diligently perform risk management (case studies can be introduced if required.)
We can propose transportation cost reduction plan utilizing combined sea and air shipments in accordance with your shipping frequency and volume.
*GDP: Good Distribution Practice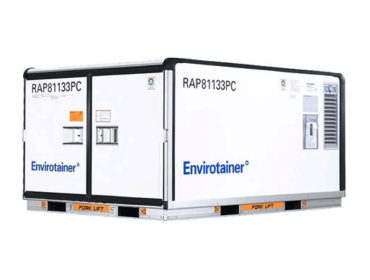 Constant Temperature Shipping Container for Pharmaceutical Products