Quality Assurance System of Shionogi Pharma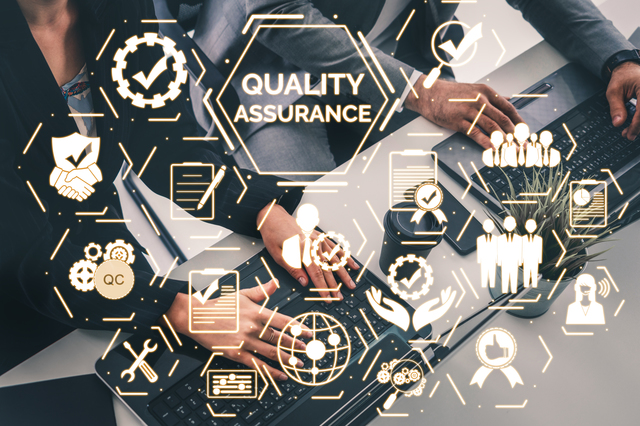 Ensuring the quality of pharmaceutical products is one of corporate social responsibility (CSR) activities that pharmaceutical companies must fulfill. Shionogi Pharma will establishe robust and effective Pharmaceutical Quality System (PQS) and is continually working to improve the system to ensure the safe and secure delivery of drugs to patients.
 All manufacturing sites have been inspected by the regulatory authorities of Japan, US-FDA, etc., and have been in compliance with the latest legal and regulatory requirements of the export destination country and region, and have supplied investigational medicinal products and commercial products in Japan and overseas. We engage in quality assurance activities with the motto "do not cause, overlook or repeat quality problems."
Quality Assurance Philosophy
● Shionogi Group Quality Policy:
Under the Shionogi Group Quality Policy, we pursue "high product quality" and "advanced manufacturing control, quality control, and environmental control" as the world's most reliable CDMO.
● Shionogi Pharma Quality Manual:
We establish pharmaceutical quality system covering the entire product life cycle including pharmaceutical development, investigational medicinal product manufacturing, commercial production, and product discontinuation, ensuring high quality and consistent supply of pharmaceutical products. We strongly promote future technological innovation and continual improvement.
Data Integrity
● Management of manufacturing data, laboratory data and documents(MES, LIMS, EQMS)*:
We digitize data and information to strengthen our management systems, enhance their usefulness, and to ensure strong management of the latest version of documents.
* MES (Manufacturing Execution System),LIMS (Laboratory Information Management System),EQMS (Electronic Quality Management System)
● ALCOA+:
Manufacturing and laboratory data are handled according to the ALCOA+ principles; that the data is Attributable (A), Legible (L), Contemporaneous (C), Original (O), Accurate (A), Complete (C), Consistent (C), Enduring (E) and Available (A).
Fostering Quality Culture
● Quality First:

Every employee sympathizes with the corporate philosophy of "Consistent supply of the best possible medicine" and understands the importance of quality, monitors routine activities, and addresses the improvement by using KPI (Key Performance Indicator) and Quality Metrics proposed by the US-FDA as an indicator.
● Catch up the latest legal and regulatory requirements in a timely manner:
We routinely collect, analyze and evaluate the latest information to maintain compliance with the global regulatory requirements.
● Successful experiences with GMP inspections by global regulatory authorities (USA, EU, South Korea, Russia, etc.):
We understand the expectations and perspectives of respective regulatory authorities. We respond in good faith to fully satisfy the requirements of inspectors with an open mind. As a result of such effort, we have passed all GMP inspections.
● Open and free discussion:
We prevent blind compliance* and provide best possible solutions with thorough understanding of issues and consequences involved. We also have complete discussions before taking actions so we can assume responsibilities for our own actions.
* blind obedience to regulatory requirements
A system that does not cause, overlook or repeat quality problems
● Creating a system that does not cause problems:
Using the principles of quality risk management, we raise risk awareness, identify risks, take measures according to the risk level, evaluate the effectiveness of the measures taken and share the obtained knowledge with people involved. We are dedicated to creating a system that promotes continual improvement by effective application of knowledge management.
● A system to avoid overlooking problems:
We improve detectability of problems by periodic check for discrepancies between actual manufacturing conditions and the approved Marketing Authorization Application and by QA (Quality Assurance) check on manufacturing sites.
  ・ Regular check on discrepancies between actual manufacturing  conditions and the approved Marketing Authorization     Application:
    To make sure that products are manufactured and tested as described in the approved Marketing Authorization Application,
    we have established a procedure to regularly inspect all products once a year.
  ・ QA check on manufacturing sites:
    QA checks manufacturing sites and monitors the status of production. If problems are identified, QA discusses on the problems
    for immediate solution on the site.
● System for prompt and appropriate handling of problems and for preventing problem recurrence:
We act to prevent potential problem recurrence and similar problem occurrence. Significant deviations are promptly reported to marketing authorization holder (MAH); root causes are investigated using risk analysis and five-whys method; and corrective action and preventive action (CAPA) are carried out. When we are dealing with preventive actions, we take responsibilities even for those that occur outside the section; we act to develop a robust and effective pharmaceutical quality system through knowledge management and risk management.
Continual Improvement Initiatives
● Commitment to Quality Assurance System by Senior Management:
We hold cross functional meetings on a regular basis to share and discuss causes and countermeasures for significant quality issues. We have a system to report particularly significant quality issues to the president and senior management in a timely manner so that appropriate measures can be taken. We also implement quality management reviews regularly and report the effectiveness of the pharmaceutical quality system to the president and senior management. The discussed issues are disclosed to all employees, and management takes the initiative in promoting continual improvement.
● Monitoring Activities of product manufacturing:
We use control chart* systems to monitor the state and stability of raw materials, products and manufacturing processes; and we predict, prevent and deal with problems proactively without overlooking any signs of unfavorable trends to eliminate potential problems.
* process-behavior charts or a tool for statistical process control