Stability studies and tests

We can prepare high-quality data to support your regulatory submission application. 
Our laboratory personnel assigned to stability studies and tests are properly trained and experienced. They can perform the studies and tests in accordance with applicable reliability criteria at our GMP-compliant laboratories. 
In our laboratory, a sample storage room is located with an independent powered generator. Entry and exit to the rooms are strictly controlled.
Cold storage room (-80°C)
Cold storage room (-20°C)
Cold storage room (5°C)
25°C/60%RH
30°C/65%RH
30°C/75%RH
40°C/75%RH
50°C/60°C, Others
Low temperature cold storage room
Photostability testing equipment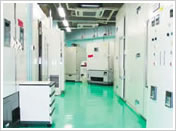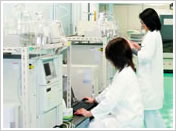 We are always pleased to discuss stability study design under various temperature and humidity conditions. 
We are capable of designing and conducting stability studies and tests under a variety of storage conditions for regulatory license application.
Type of study/test: Long-term, accelerated, and stress tests, etc.
Test items: Description, identification, related substances, dissolution, disintegration, assay, water content, etc. 
We can test specific types of chemicals.
Examples: Cephem and carbapenem antibiotics
Highly pharmacologically active compounds, etc.